Sitecore recently  announced their MVP award's for 2016, awarding 221 people MVP status across the community.
These awards were broken down as follows.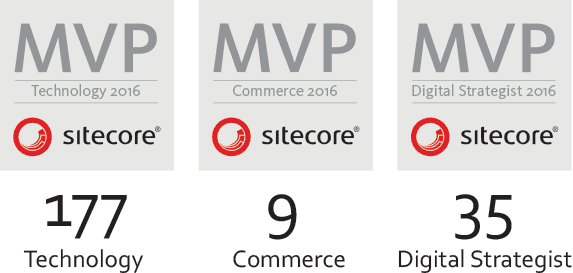 I am absolutely honoured to be one of 18 Technology MVP's in the UK and 177 worldwide.
You can find the full list 2016 MVP's here – www.sitecore.net/mvp2016 and details of how to become an MVP yourself.
Thanks to all at Sitecore for the award and congratulations to all the 2016 Sitecore MVP's, I cant wait to see what 2016 brings for Sitecore and the community.